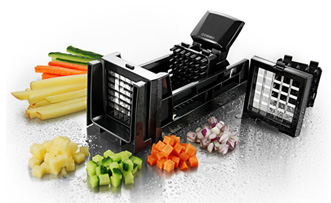 CS12 Easy Food Dicer
Effort-saving ratchet pusher
Two interchangeable blades
Knife guide for dicing
Non-slip feet
Suitable for chopping and dicing a variety of vegetables and fruit
The Easy Food Dicer cuts fruits and vegetables into cubes and wedges with ease. Dices potatoes, onions, celery, carrots, cucumbers and bell peppers as well as apples, other hard fruits and more. Perfect for preparing salad, fries, snacks, side dishes, and desserts.
Pressing the handle of the mechanical effort-saving pusher will move the food forward step by step through the sharp stainless steel blades. It makes cutting easier in a few seconds. Insert the knife guide to cut or dice the food in any length with a knife. It makes dicing safer and takes the smell off your hands.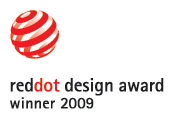 Insert the knife Guide when you want to dice.

Cut or dice the food in any length by adjusting your knife.

Press the Handle and push the food Forward

49 Hole (10mm) and 25 Hole (14mm) Stainless Steel Blades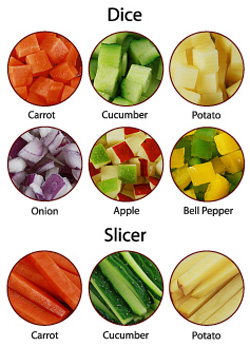 Product size(mm):
250(L)x100(W) X110(H)
Materials:
ABS (Body and Pusher), POM
(Bracket) , SUS 304 (Spring), SUS 301 (Blades)